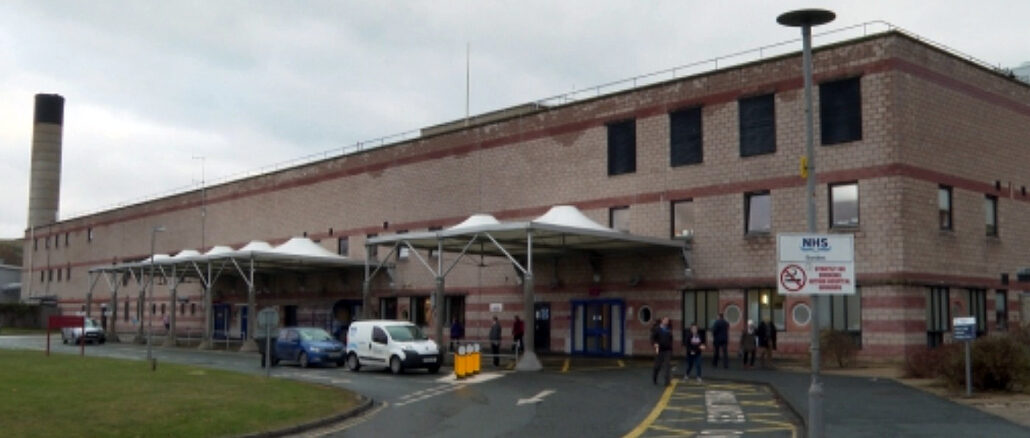 Ward 4 at the BGH is closed to admissions due to confirmed cases of norovirus.
All but essential visiting is currently suspended in Ward 4. The situation is being kept under regular review and these restrictions will be eased as soon as it is safe to do so.
The general advice is to stay away from any hospital ward if you or anyone in your family has experienced symptoms of diarrhoea and/or vomiting in the past 48 hours.
Dr Tim Patterson, Director of Public Health at NHS Borders, said: "Norovirus is one of the most common causes of diarrhoea and vomiting illness. It is very infectious and spreads quickly between people. This is why outbreaks happen in hospitals where a number of people are sharing facilities. However it doesn't just occur in hospitals, and can start abruptly and spread quickly through communities. This is why it is vital to practice good hand hygiene and stay at home if you feel unwell.
"Action by patients, visitors and staff can help support us to deliver safe patient care and minimise the impact of a potential norovirus outbreak, and we are urging visitors to comply with any instructions you are given by staff or signs that you see at the entrances to wards. This is vital to protect yourselves and your loved ones from catching this unpleasant virus, particularly as your friends or family members currently in hospital may be more vulnerable to the virus than usual.
Common symptoms of norovirus are diarrhoea and/or vomiting generally lasting for 12-72 hours. Other symptoms can include headache, fever and muscle aches. Anyone can get the infection and it can be serious in the very young, frail or older people who are vulnerable to the effects of dehydration.
Treatment for norovirus in most cases requires drinking more fluids than usual and resting to give your body a chance to fight the infection. Because it is a virus, antibiotics will not help.
Visit www.nhsinform.scot for information on how to treat a wide range of minor ailments including norovirus.