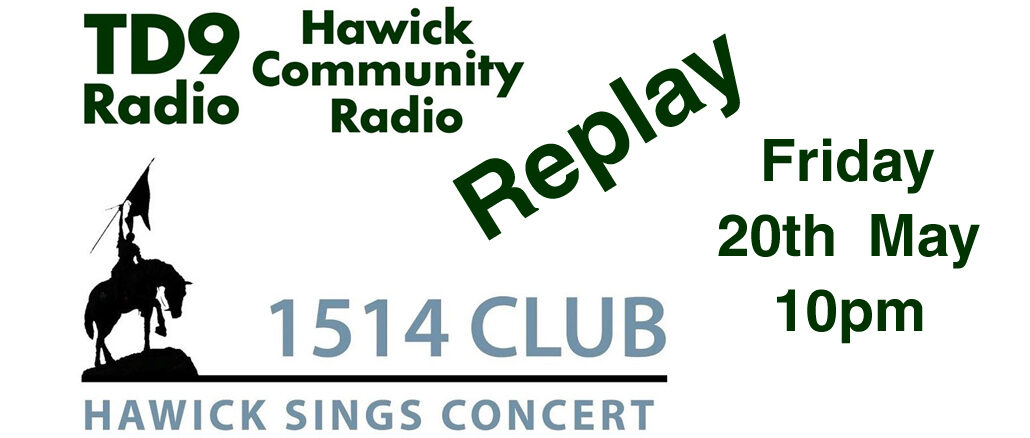 If you missed our live broadcast of the 1514 Club Concert on Wednesday, there's another chance to hear it tomorrow (Friday 20th May) at 10pm.
We'll bring you performances from all the local primary schools as well as established and emerging local entertainers all putting their own touches to toe tapping Common Riding favourites.
Re-live a great evening's entertainment with music and songs from Hawick Saxhorn Band, Molly Marshall, Carla Porter, Louisa Goldie and many more.
Join us for edited highlights of the 1514 Club Concert on Friday 20th May at 10pm.